Welcome Golden Rams
Welcome Golden Rams
Fuel your student with a year of amazing snacks.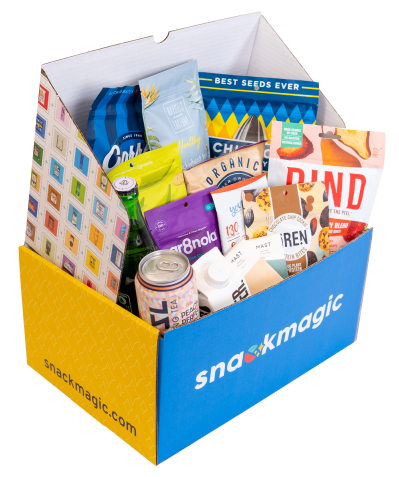 Show 'em love with SnackMagic boxes themed around West Chester University's academic calendar. Your student can also customize their own box from our incredible menu of snacks and sips.

#1
College Care Package
$45 per box
Not your average munchies.
Our menu of 2000+ snacks and sips cater to every taste, allergy, and dietary preference. It's easy to please literally everyone.
Allergy conscious
Healthy
Concentration boosts
Energizing
Vegan
Sugar free
Much more!
Add a personal touch
(Optional at checkout)
Include a custom note and image to the box
GET STARTED
Dietary Restrictions
Select your student's Dietary Restrictions
Pick a Date
Select your boxes and deliver by dates or choose a custom date
Checkout
Enter your billing info and their shipping info
HOW (AND WHEN) THEY RECEIVE
Build-Their-Own Box
Three weeks before each "deliver by" date, your student will receive a link to Build-Their-Own Box
Curated Box
If they don't pick their own snacks within 1 week—or if 'deliver by' date is within 2 weeks or less we will send the curated box you selected noting dietary restrictions if applicable
Questions? Checkout our
FAQ
Note Allergy/Dietary Restrictions
Pick your delivery dates or choose a custom date

Spring
Perfect for birthdays, big games and beyond

Fall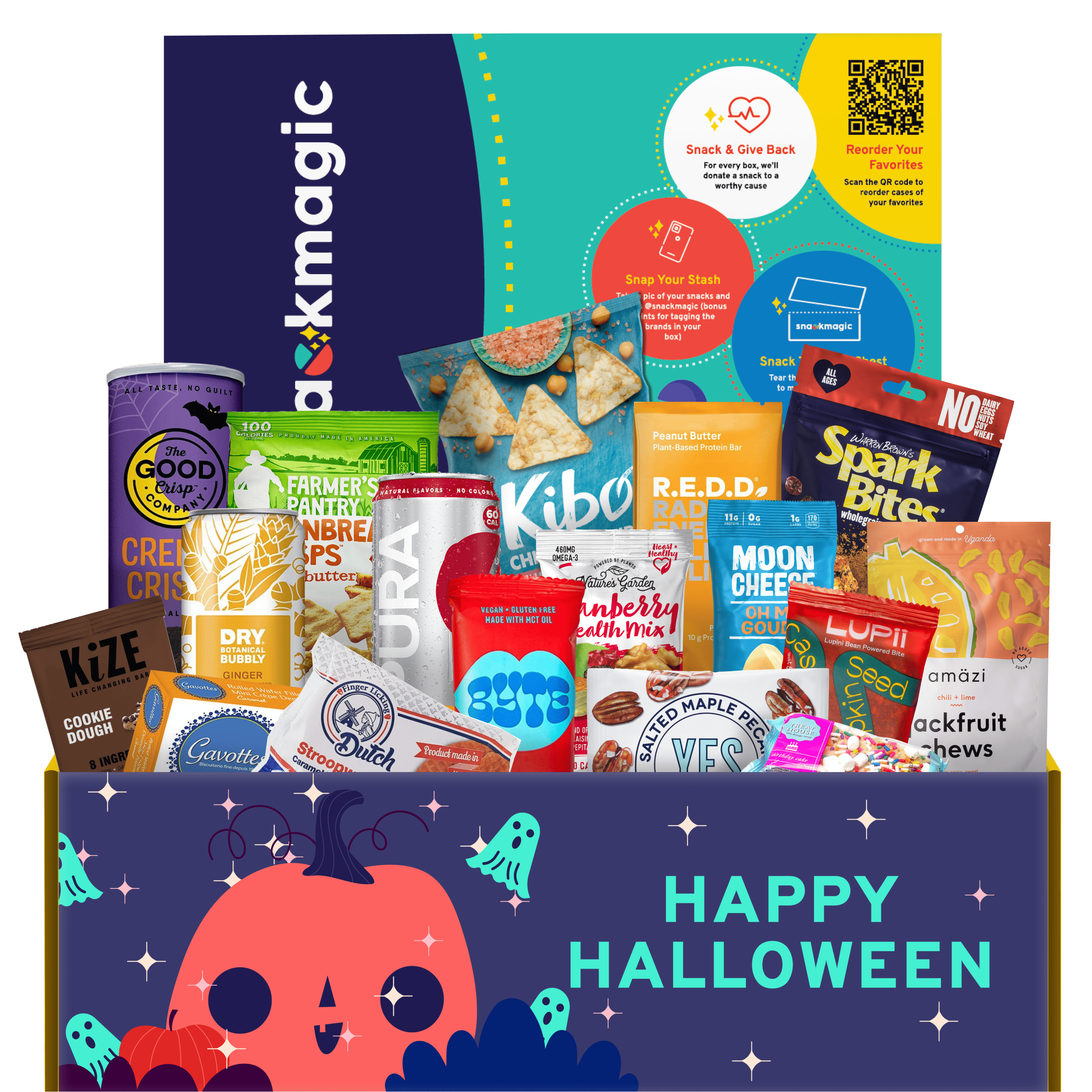 Oct 31st
Boo!!
Halloween
It's the spoOoOokiest time of the year, but we have no tricks, just treats! Eat, drink, and maybe be a little scary.
Nov 1st
Fall
Pumpkin Spice Up Your Life
It's September! That special time to change into cozier clothes and warm up with pumpkin spice lattes! This stash is for those who adore fall (think maple, apple and pumpkin flavors) and all things autumn!
Perfect for birthdays, big games and beyond