Welcome Midshipmen
Welcome Midshipmen
Fuel your student with a year of amazing snacks.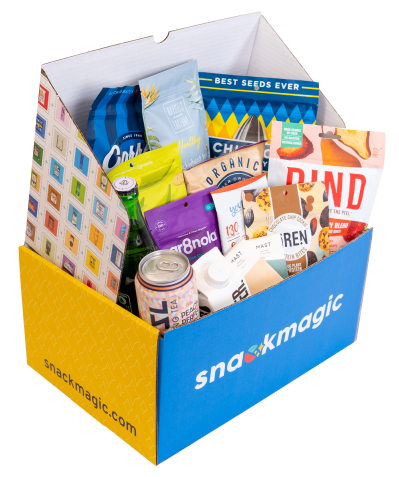 Show 'em love with SnackMagic boxes themed around US Naval Academy's academic calendar. Your student can also customize their own box from our incredible menu of snacks and sips.
#1
College Care Package
$45 per box
Not your average munchies.
Our menu of 2000+ snacks and sips cater to every taste, allergy, and dietary preference. It's easy to please literally everyone.
Allergy conscious
Healthy
Concentration boosts
Energizing
Vegan
Sugar free
Much more!
Add a personal touch
(Optional at checkout)
Include a custom note and image to the box
GET STARTED
Pick Preferences
Select your student's Flavor Preferences and Dietary Restrictions
Pick a Date
Choose your boxes and "deliver by" dates
Checkout
Enter your billing info and their shipping info
HOW (AND WHEN) THEY RECEIVE
Build-Their-Own Box
Three weeks before each "deliver by" date, your student will receive a link to Build-Their-Own Box
Surprise Box
If they don't pick their own snacks within 1 week—or if 'deliver by' date is within 2 weeks—we'll send them a filtered Surprise Box
Questions? Checkout our
FAQ

Spring
Apr 5th
GO NAVY!
BEAT ARMY!
4 words…. GO NAVY BEAT ARMY!!!
Apr 22nd
Earth Day
Friends of the Earth
A collection of snacks from brands who are doing their part to reduce, reuse, and/or recycle for planet Earth.
May 3rd
Capstone Day
Congratulations Box
Whether a dream job was landed, a new home was purchased, a big promotion was given, or a little victory was won, we all need some congratulations in our life. Nothing says CONGRATULATIONS more than this box filled with tasty snacks and beverages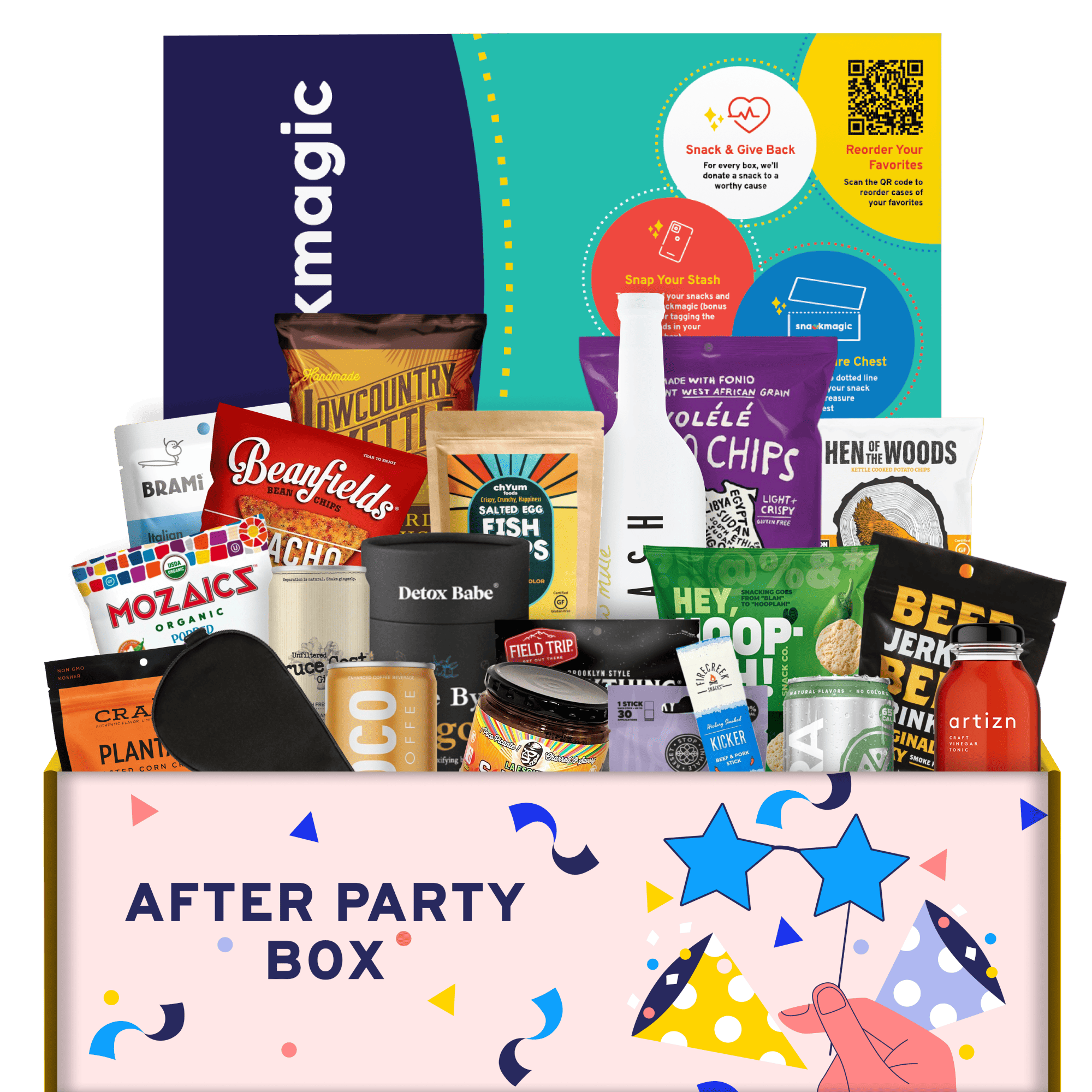 May 3rd
Last Day of Class
After Party
Not sure if you're hungover, dead, or just hungry? Don't worry we have the ultimate cure for any after-party hangover. However, this box will not erase anything you did last night, but it will make you feel better.
SnackMagic's after-party box makes for the perfect care package. Indulge your senses with this perfectly sweet and savory snack box, carefully crafted for the day after the party's over.
May 8th
Study Study Study
Finals Week Box
Fuel your student with these calming and energizing snacks and sips as they pull all-nighters and tackle their big tests.
May 10th
Finals Week
Caffeine Lovers Box
Is it the coffee you're addicted to, or is it the caffeine? This box will suit both of those needs, with plenty of energy boosting items. Make sure to eat some nutrient dense snacks to really jump start your day!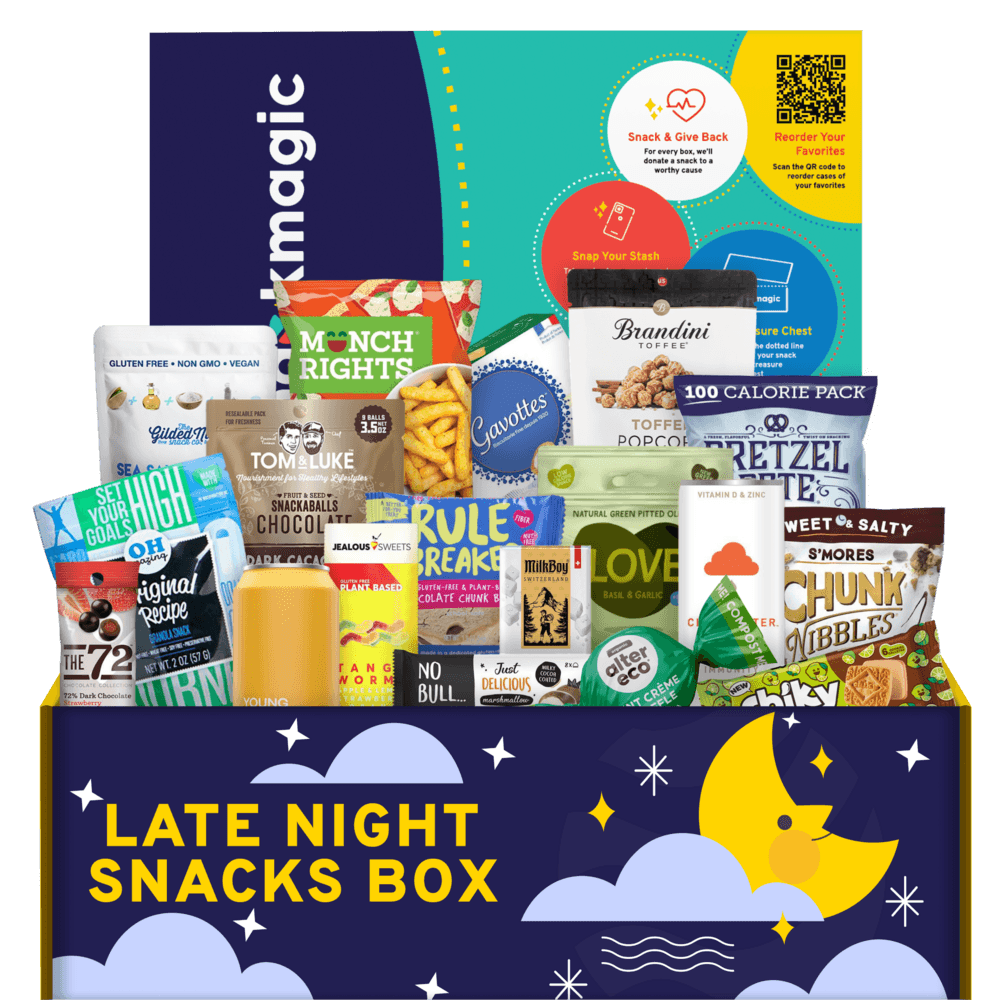 May 11th
You Got This
Late Night Snacks Box
The perfect gift for the night owls, those with the TV screens glowing "Are you still watching?". Plenty of sweet and salty snacks to keep you going until the sun comes up.
May 22nd
Graduation Week
Graduation Box
Oh, the places you'll go (with this box of snacks).
Happy Graduation! We hope your (SNACK) dreams come true.
Perfect for birthdays, big games and beyond

Fall
Perfect for birthdays, big games and beyond