Welcome Vandals
Welcome Vandals
Fuel your student with a year of amazing snacks.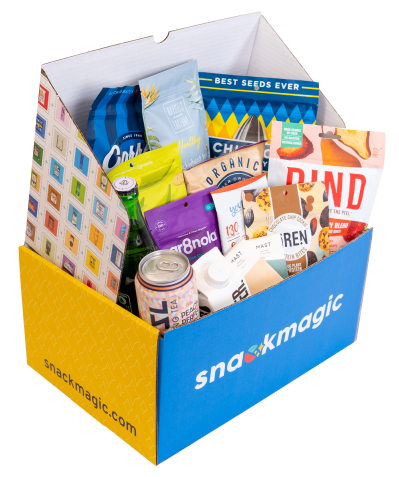 Show 'em love with SnackMagic boxes themed around University of Idaho's academic calendar. Your student can also customize their own box from our incredible menu of snacks and sips.

Fall 2023 orders are also available! If you don't have their new dorm/apt address simply enter your address in shipping and someone from our team will reach out after dorm assignments in July.
#1
College Care Package
$45 per box
Not your average munchies.
Our menu of 2000+ snacks and sips cater to every taste, allergy, and dietary preference. It's easy to please literally everyone.
Allergy conscious
Healthy
Concentration boosts
Energizing
Vegan
Sugar free
Much more!
Add a personal touch
(Optional at checkout)
Include a custom note and image to the box
GET STARTED
Dietary Restrictions
Select your student's Dietary Restrictions
Pick a Date
Select your boxes and deliver by dates or choose a custom date
Checkout
Enter your billing info and their shipping info
HOW (AND WHEN) THEY RECEIVE
Build-Their-Own Box
Three weeks before each "deliver by" date, your student will receive a link to Build-Their-Own Box
Curated Box
If they don't pick their own snacks within 1 week—or if 'deliver by' date is within 2 weeks or less we will send the curated box you selected noting dietary restrictions if applicable
Questions? Checkout our
FAQ
Note Allergy/Dietary Restrictions
Pick your delivery dates or choose a custom date

Fall
Aug 21st
Welcome Back!
Back to School
Time to hit the books! Give your student a treasure chest of nutritious, delicious and good-for their brains goodies.
Sep 4th
Labor Day
BBQ Cookout Box
Light up the grill and get your tongs ready because you have been invited to a BBQ! Enjoy these snacks and beverages around your favorite people and enjoy some sunshine.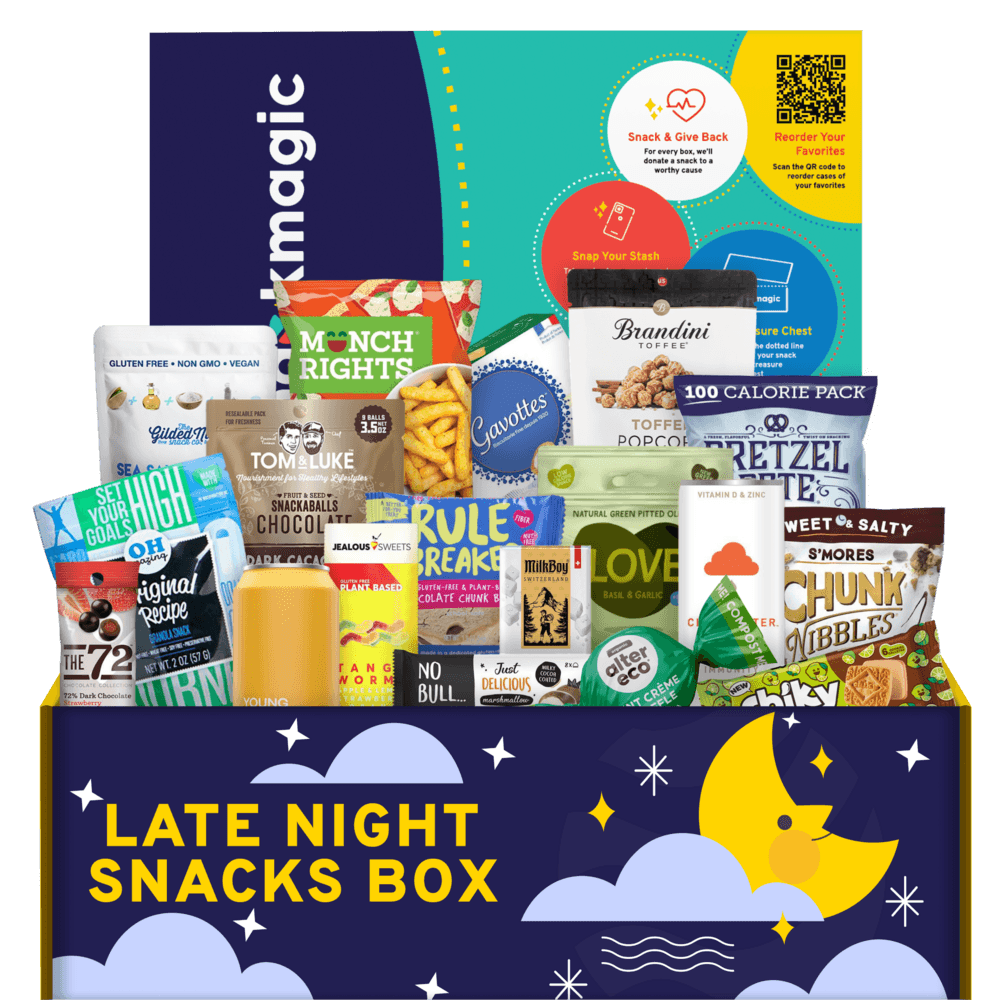 Sep 21st
First Month Done
Late Night Snacks Box
The perfect gift for the night owls, those with the TV screens glowing "Are you still watching?". Plenty of sweet and salty snacks to keep you going until the sun comes up.
Oct 6th
Study Study Study
Midterms Box
Your brain functions best when it's been properly fueled. Save yourself the hassle of worrying about your next snack and enjoy this box of convenient snacks instead. Happy studying!
Oct 9th
Midterms
Caffeine Lovers Box
Is it the coffee you're addicted to, or is it the caffeine? This box will suit both of those needs, with plenty of energy boosting items. Make sure to eat some nutrient dense snacks to really jump start your day!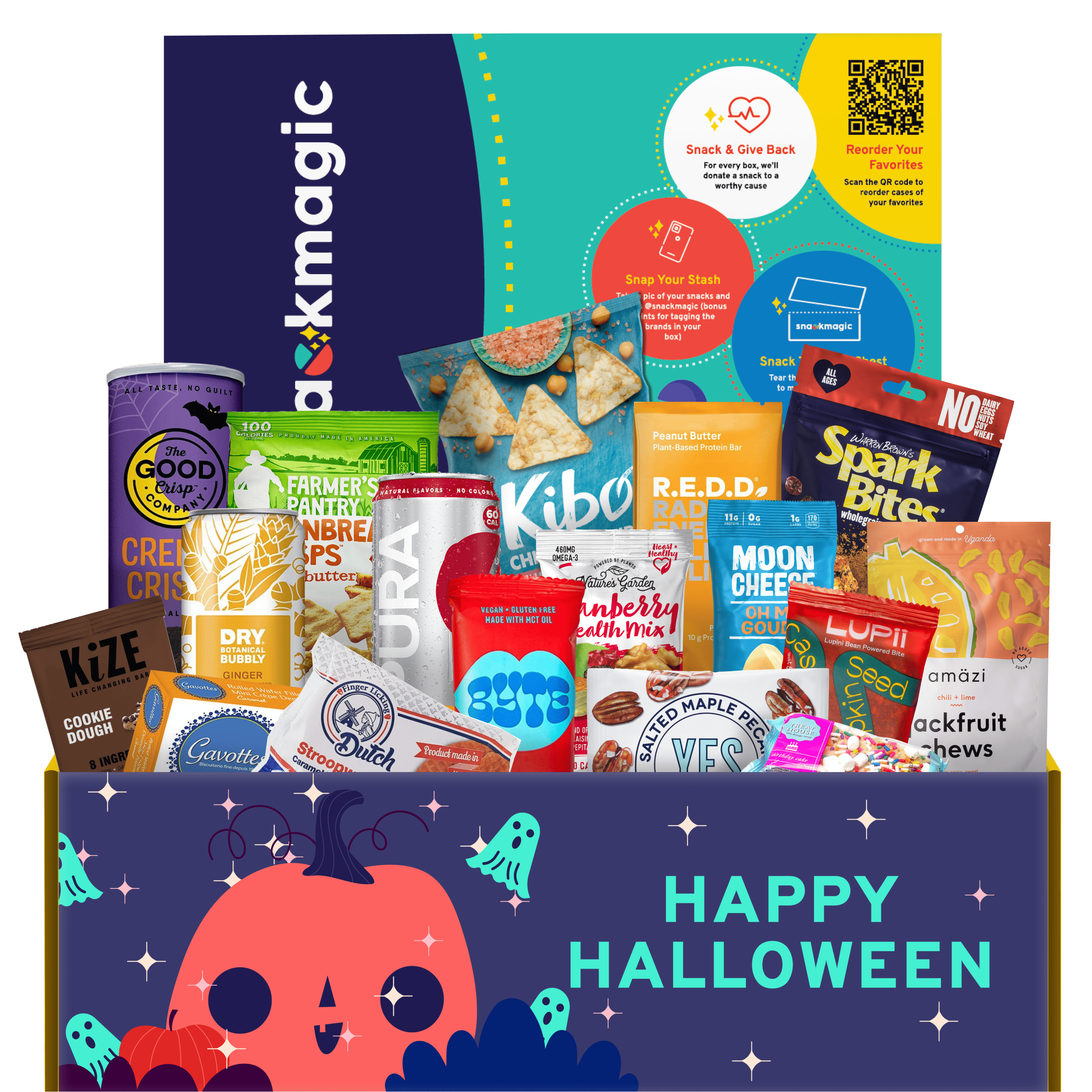 Oct 31st
Boo!
Halloween
It's the spoOoOokiest time of the year, but we have no tricks, just treats! Eat, drink, and maybe be a little scary.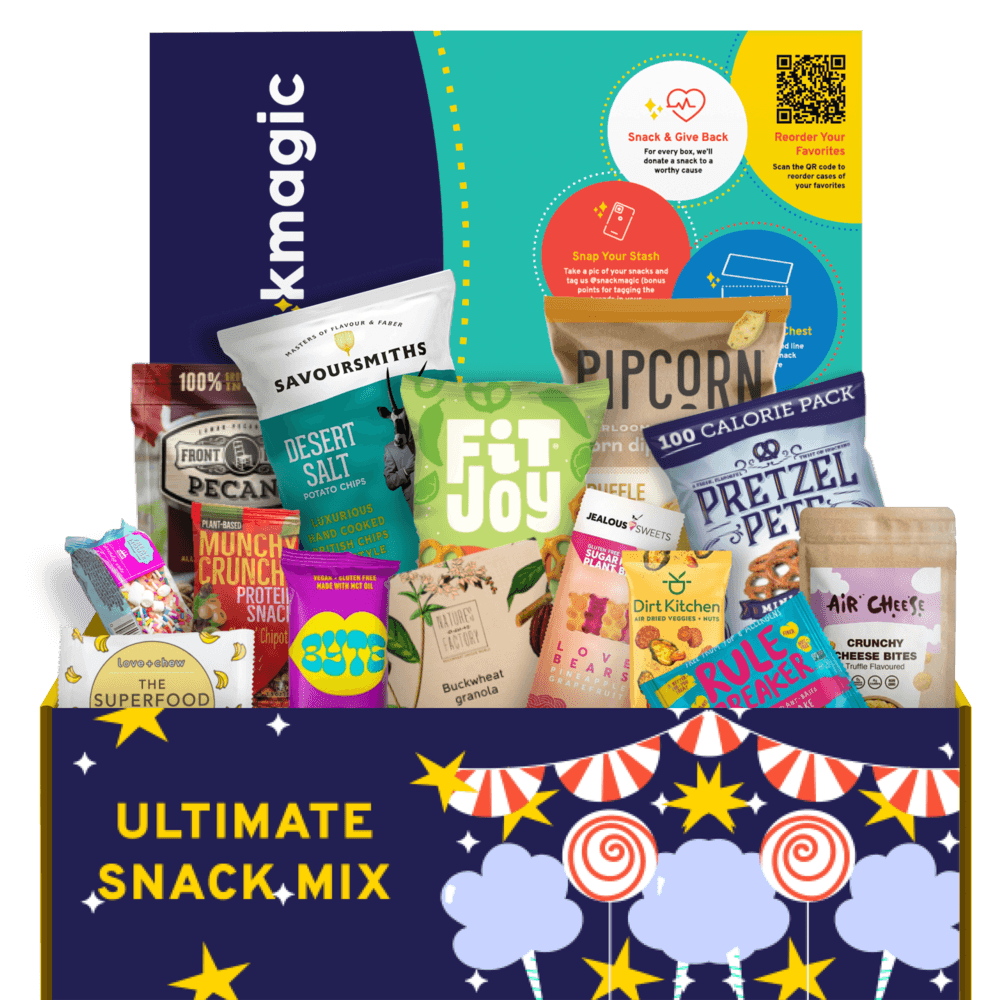 Nov 6th
Just Because
Ultimate Snack Mix
We threw together the Ultimate Snack Box filled with great tasty salty crunchies, savory bites, and sweet treats perfect for any snacking occasion.
Nov 27th
Thanksgiving Recovery
Organic and Sustainable Box
A curated collection of brands who are mission driven, organic, or strive to use sustainable practices.
Dec 1st
Last Day of Class
Congratulations Box
Whether a dream job was landed, a new home was purchased, a big promotion was given, or a little victory was won, we all need some congratulations in our life. Nothing says CONGRATULATIONS more than this box filled with tasty snacks and beverages
Dec 7th
You Got This!
Finals Week Box
Fuel your student with these calming and energizing snacks and sips as they pull all-nighters and tackle their big tests.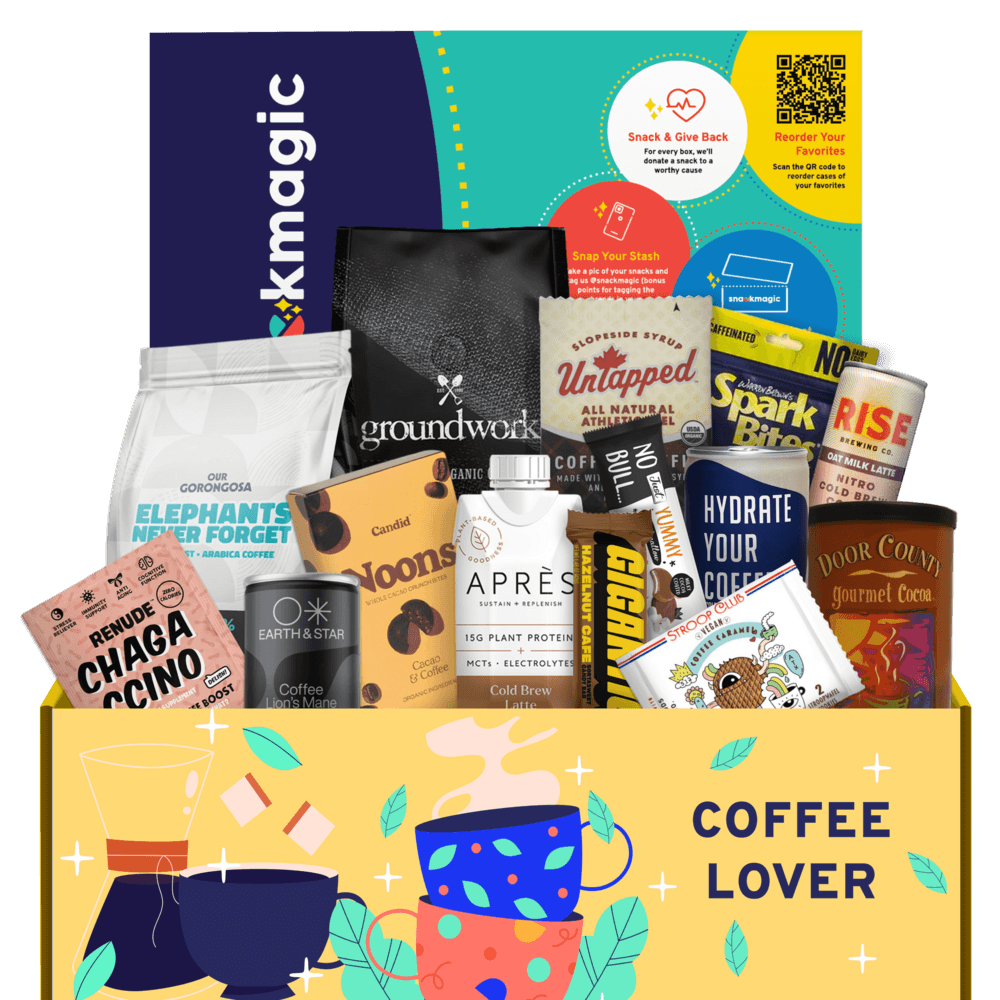 Dec 11th
Study Study Study
Coffee Lover Box
Do you really care about someone with a caffeine addiction? Look no further. We can help. Give this box to the person who requires coffee to start their day. Every. Single. Day.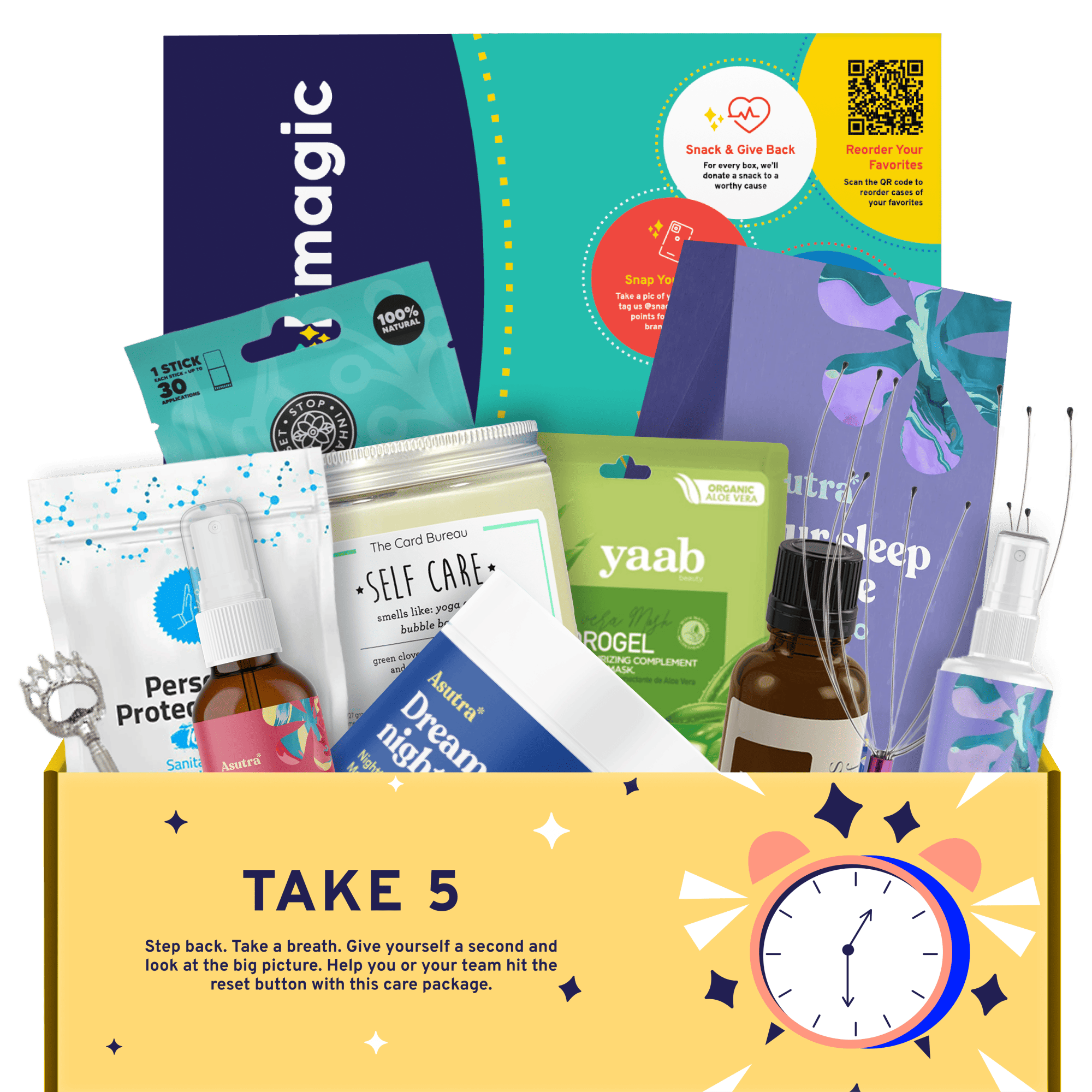 Dec 13th
Deep Breath!
Take 5
Step back. Take a breath. Give yourself a second and look at the big picture. Help you and your team hit the reset button with this care package. Pair with no screen time for maximum effect.
– Non-edible items box. Number of items will vary according to box / item value.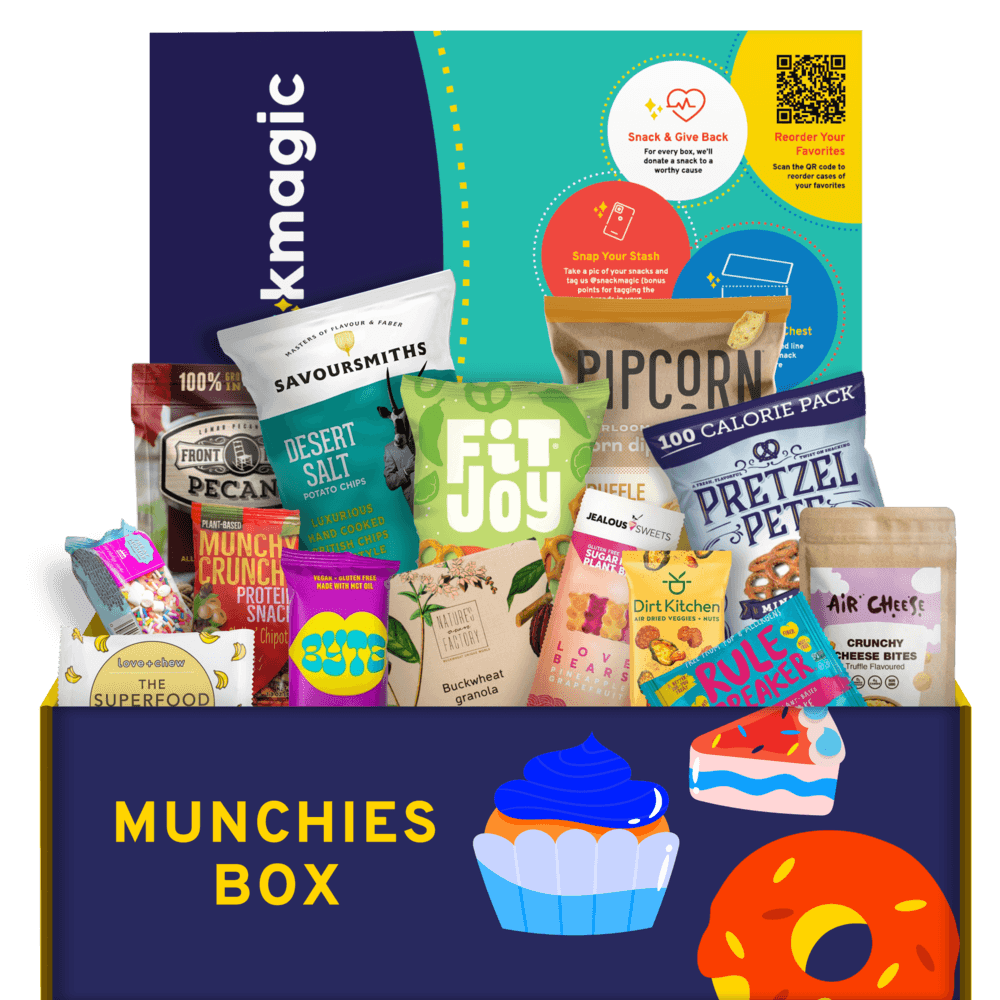 Dec 15th
Done!
Munchies Box
This is for those uncontrollable snack attacks, whether it's late night influenced or mid-day study break. Here's to satisfying crunchies and sweet treats. Make sure you eat your vegetables!
Perfect for birthdays, big games and beyond